Asja continues to grow in Brazil: new biogas plant inaugurated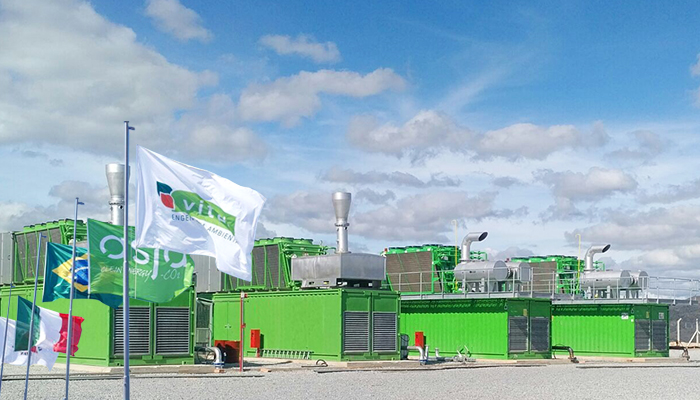 14.09.2017
Asja's expansion in Brazil continues with the opening of a new biogas-to-energy plant in Sabarà, Minas Gerais. The 5,7 MW plant was inaugurated on September, 14th, in the presence of the Mayor of Sabarà and the Italian consul Aurora Rossi.
Built on the local landfill, the plant will have a positive impact on the whole territory. Indeed, it will not only generate 46.000 MWh/year of electric energy, enough to meet the annual needs of 25.000 households, but it will also prevent the release of bad odours and noxious emissions. Methane emission will be curbed to the advantage of the environment, as this gas has a climate-changing potential 25 times higher than that of CO2. The plant is expected to prevent the emission of about 380.000 ton/year of CO2, as much as the amount emitted by 180.000 cars in a year.
"The completion of such an important project in a market that will be central to our development plans for the forthcoming years is a great achievement for Asja" was the comment of Asja Group's Chairman Agostino Re Rebaudengo, while the CEO Alessandro Casale stressed: "This plant, besides securing the landfill and increasing air quality by capturing the biogas produced by waste, it turns the tons of methane into a valuable source, with a positive spillover effect on the territory both in economic and social terms."
Read the press release (IT).
Download the press kit.
Download the press review.