The biogas plant of Jaboatão, Brasil, starts operation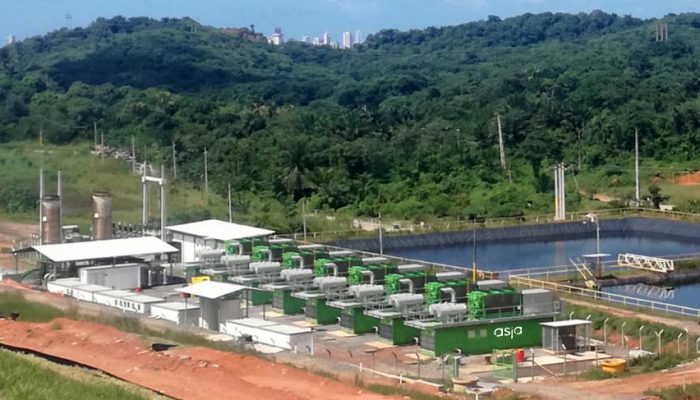 18.07.2019
Asja's green energy production keeps growing in Brazil thanks to the launch of new biogas-to-energy plant in Jaboatão dos Guararapes, state of Pernambuco.
The plant, which captures the biogas generated by the biodegradation of the waste dumped in the local landfill and transforms it into renewable electricity, is equipped with 8 Jenbacher engines (two more units will be added soon).
With an installed capacity of 14 MW, full production will be 96,500 MWh per year, enough to meet the energy needs of over 140,000 people and to prevent the emission of more than 300,000 tons of CO2 per year.
These figures make Jaboatão the largest and most productive biogas plant among those built by Asja so far. The start of production is a milestone that follows the recent entry into operation of the plant of João Pessoa (state of Paraíba). With three more plants built and managed in Brasile – Belo Horizonte, Uberlândia and Sabarà – Asja is among the major players in the landfill biogas sector in the country.