ASJA AND RES4MED TO SUPPORT RENEWABLE ENERGY DEPLOYMENT IN AFRICAN COUNTRIES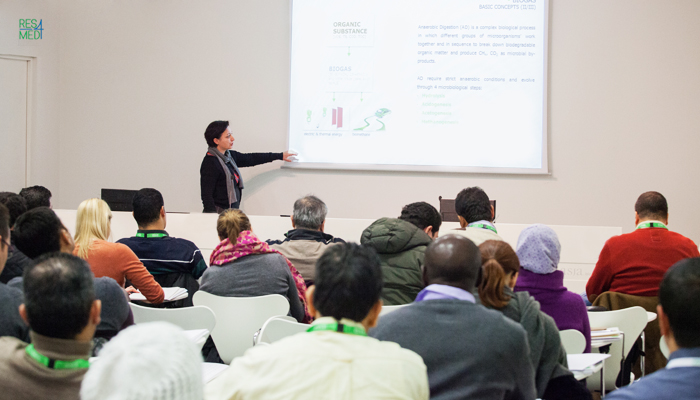 12.05.2016
Asja is going to participate in two important events organized by RES4MED, the Association for the Development of Renewable Energies in the Mediterranean, of which asja is member since its constitution in 2012.
"Enhancing energy efficiency solutions in the Mediterranean Region" is the first event, a training course to be held in Turin from May 16th to 19th with the collaboration of Asja, Iren, Politecnico di Torino and OME (Observatoire Méditeranéen de l'Energie). It is addressed to senior professionals in public institutions, energy service companies, energy centers, universities and research agencies operating in the Mediterranean basin.
The course aims at providing participants with a set of technical, economical and regulatory tools to assess the most appropriate energy efficiency solutions both in public and in industrial sector. It will include a visit to Asja's and Totem Energy's headquarters and administrative offices, as well as to a landfill biogas and PV plant and to a micro-CHP application in a swimming pool.
The second event, to be held on May 19th in Rome, is an international conference titled "Enhancing Investments for Clean Tech Solutions, beyond Mena towards Africa: Challenges And Opportunities". The aim is to provide a common ground for stakeholders, both in the public and private sector, to discuss challenges and opportunities of renewable energy deployment in MENA and Africa.
The conference will offer an occasion for identifying existing barriers to investments in MENA region and measures to create a favorable climate and to accelerate renewable energy investments in African countries. Key topics for a sustainable renewable energy development will be addressed, such as policy framework, scaling up investments, financing solutions and new business models, technology and technical issues, industrial development and the role of capacity building and technical training. Asja's president and founder Agostino Re Rebaudengo will represent the company throughout the cycle of meetings.