ASJA TURNED ON SUSTAINABLE PEDESTRIAN MOBILITY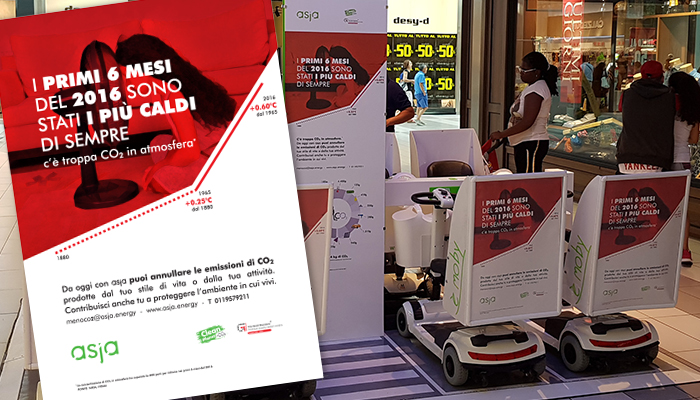 07.12.2016
Asja participates in the È MOBY project, an innovative service designed and developed by Moby Health that offers people with motor disabilities the possibility to rent a "mobility scooter" fueled by electric power.
The service is available for the time being in several big Italian shopping malls but it is conceived also for airports and meeting centres. Consistently with the sustainable and social nature of the service, Asja offsets the CO2 emissions generated by producing the power to fuel È MOBY's mobility scooters.
Climate change is not future, its effects are already visible. This is the reason why everyone must do its share. Find out more about Asja's carbon offsetting service.
View the photogallery of the summer campaign: