ASJA AND THE FIGHT AGAINST CLIMATE CHANGE IN BELO HORIZONTE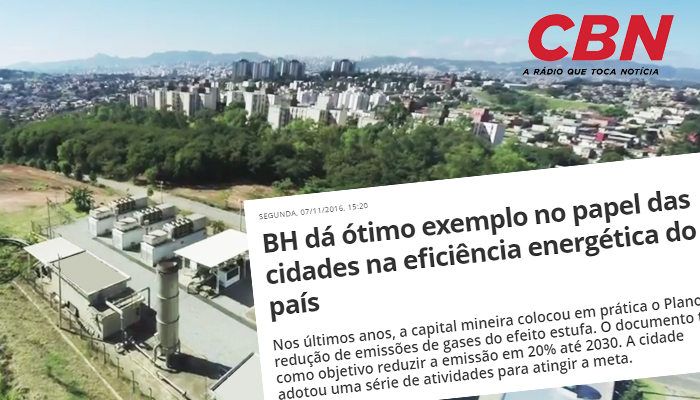 26.11.2016
Asja's biogas-to-energy plant in Belo Horizonte is leading the city's efforts towards GHG emissions reduction.
In his program Sustainable Cities on Radio CBN, researcher Américo Sampaio talked about the key role of urban centers in improving national performance in energy efficiency. In particular, it highlighted the measures implemented by the Municipality of Belo Horizonte in the framework of the city's Plan to Reduce GHG Emissions by 20% by 2030.
The BH Seal for Sustainability is an example of success, consisting in a certification awarded by the Municipality to companies adopting sustainable procedures.
Another case in point is Asja's biogas-to-energy plant in the municipal landfill. It not only produces electricity, but also prevents gases from leaking out of the landfill. For this reason it was awarded the Gold BH Seal for Sustainability. The positive impact of the project on the territory has been recognized internationally and the certified emission reduction units that generates have been certified by the Gold Standard system.
> > Listen to the radio program (in Portuguese).
How has the landfill biogas-to-energy plant built by Asja in Belo Horizonte changed the life of local people? See the video: