ASJA RENEWED THE CERTIFICATION OF ITS QES MANAGEMENT SYSTEM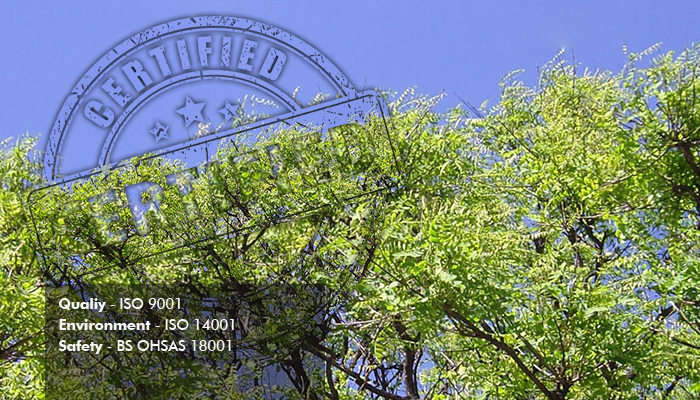 17.01.2017
Asja's corporate mission is to contribute to sustainable development and the fight against air pollution and GHG emissions. We demonstrate this commitment not only by producing renewable energy, energy efficiency systems and carbon credits, but also in the way we do our work.
Asja's core values harmoniously combine business development with social responsibility. On the one hand, we embrace innovation and seek continuous improvement in all business processes, so to enhance efficiency and the quality of work. On the other, we care about the Planet we live in by properly managing the environmental aspect of our activities, while assuring safe work conditions to our employees and promoting security culture. In other words, we produce clean energy in a clean way.
But these are not just beautiful words. Indeed, as a guarantee of our strong commitment and transparency, we adopt a Certified Management System:
Compliance with the above-mentioned norms and the validity of our Management System have been verified as positive by the third-part independent agency RINA Services.